5. Yuri Kogen Railway  (Chokai Sanroku Railway Line)
location:  Yurihonjo  (Honjo to Yashima)
The Yuri Kogen Railway (also called the Chokai Mountain Plateau Line) is a private line which runs 23 km from Ugo-honjo Station to Yashima Station.  There are a total of 12 stations along this 40-minute route, which takes in Mt. Chokai in the south and the Japan Sea in the west.
The railway was taken over from JNR (Japanese National Railways) after privatalization, when it was known as the Yashima line.  Initially there were plans to extend the railway to the nearby city of Yokote and also to other areas of Honjo.  However, it opened under the current route.
The company offers many kinds of interesting experiences and services to passengers, for example there are regular party trains, a railway tour of the Yuri area, a specialist in-train guide service.
You can even charter the train for your own special event.
Above all, passengers can enjoy the splendid scenes of each season from the train window.
keywords: transportation; railway
features: rental carriage (party train), event train, rice fields, Mount Chokai
written by I. Fukuda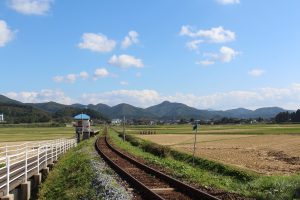 [:ja]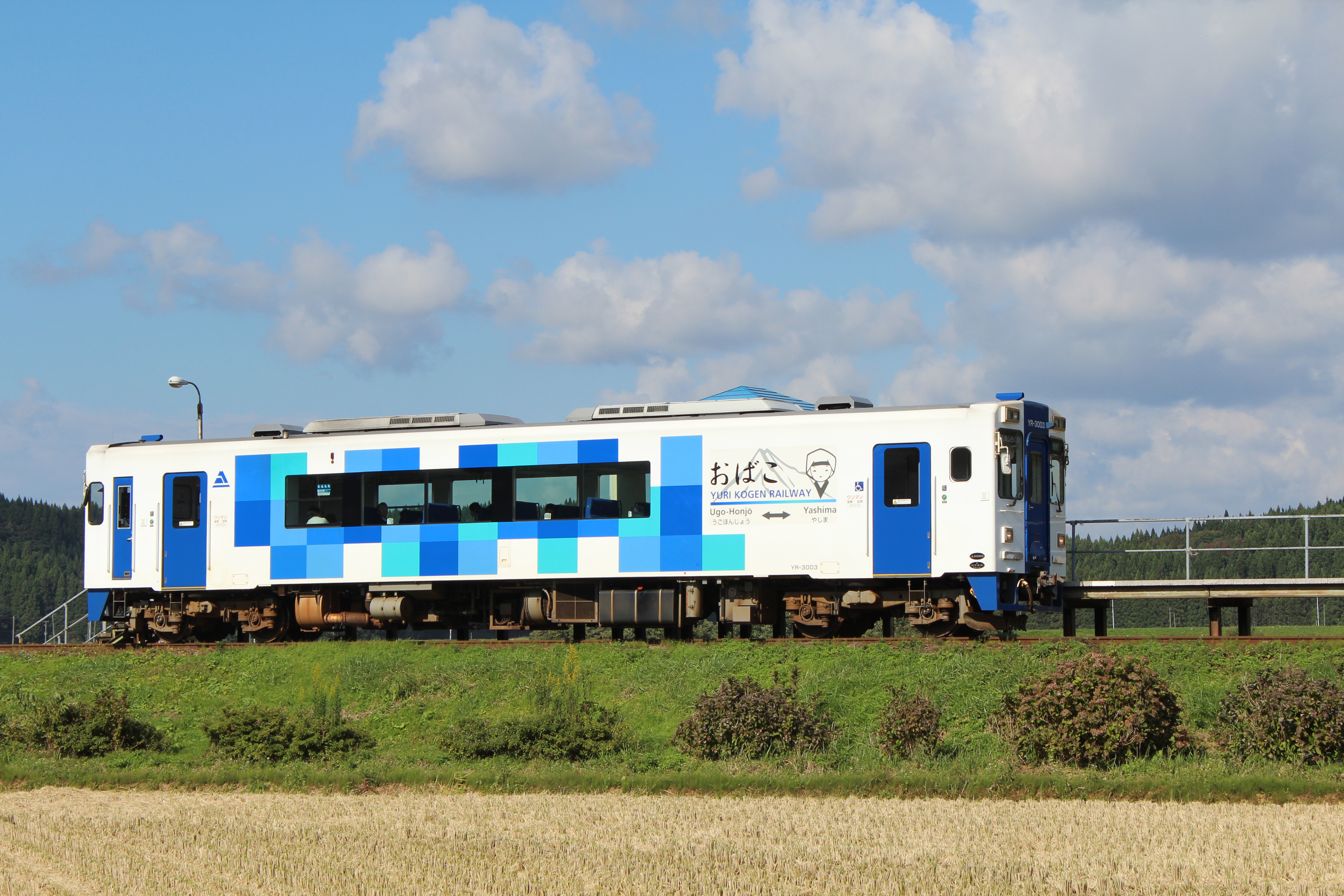 名称 由利高原鉄道 鳥海山ろく線
種別 交通 列車
場所 由利本荘市から矢島町
イメージ レンタル車両(宴会列車)、イベント列車、田んぼ、鳥海山
概要
南に鳥海山がそびえ、西に日本海が広がるエリアを走る、由利高原鉄道(鳥海山ろく線)は、羽後本荘駅と矢島駅を結ぶ23km、合計12の駅の間を40分で走行する民営鉄道です。国鉄の民営化に伴い旧矢島線を引き継いだものです。横手町と旧本荘町を結ぶ横荘線として計画されたましたが、この鉄道はその一部を開通したものです。
宴会列車、ゆりてつツアー、列車アテンダントのサービス等があり、楽しい路線になっています。貸し切り車両も格別です。車窓から由利本荘の春夏秋冬を楽しんで下さい。
I.FUKUDA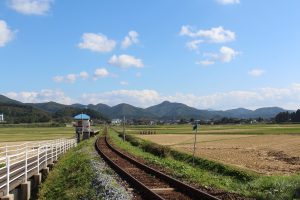 [:]