This English home page was created to mark the 40th anniversary of Honjo Tsurumai Lions Club.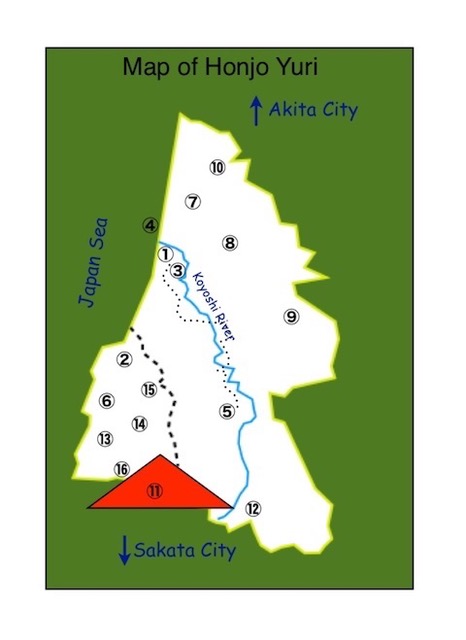 On the following pages are some of the outstanding natural, historical and cultural sights which typify this region.
While collecting the information for this website we gained new insights into the characteristics which mark out this area. Furthermore, we came to realise that it is impossible to buy or reproduce the things which we inherit from our ancestors.
The need for the future preservation of our local heritage was the starting point in making this website.
November 27th 2016
Eiichi Miura (Honjo Tsurumai Lions Club President 2016-2017)
Masahiko Takahashi (Organising Committee Chairman 2016)
This website was made with the cooperation of Windsor English School in Yurihonjo.
For any enquiries, please contact Toshiaki Sato or Gen Kikuchi, Honjo Tsurumai Lions Club